New homes for homeless
furniture and appliances
***SOME WE SELL SO THAT WE CAN DONATE***
Through the general sale of some items, we are able to offset the costs of helping the vulnerable and therefore keep prices extremely low as well as also provide free goods where we can.
NHS/ Social Agencies/Carers
We get additional stock in every day – let us take the problem away !
Beds – Sofas – Furniture – White Goods – Kettles – Microwaves – Bedding – Crockery – Cutlery – Lamps and so much more
Tell us the circumstances of your client
Make the arrangements with us
Collect or we can deliver!
Collection Service
We will collect your unwanted items free of charge and promptly.
Our main areas of work are as below but we will consider travelling further
afield if necessary.
SWINDON & SURROUNDING AREA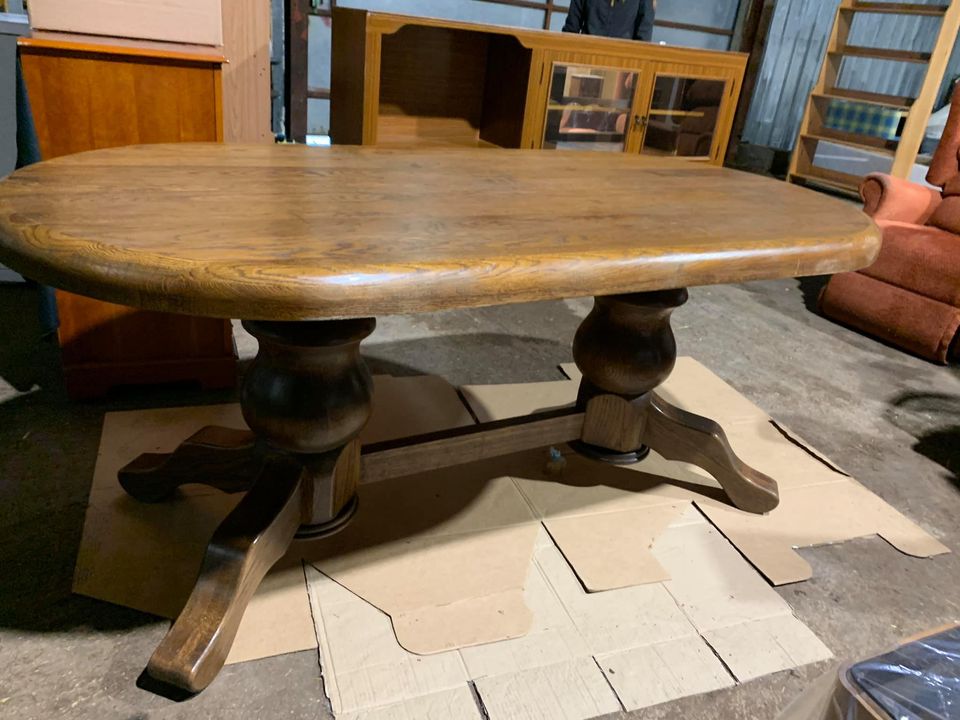 SOLID WALNUT TABLE AND CHAIRS
OUR ETHOS
To help to influence a more positive, kinder and caring community where donations will help the most vulnerable and lower income family units in society have access to good quality furniture, white goods and household items at prices tailored to their individual circumstances.
2. To help create an eco-friendlier community through negating the necessity to buy a new sofa and reduce the amount of perfectly usable items going to landfill
ABOUT Our Company
Reesycle Ltd was born out of the work conducted by our sister company Forensiclean Ltd (www.forensiclean.co.uk ).
Established in 2014, Forensiclean conducts work on behalf of the NHS/ Social Services and other agencies to help vulnerable people return to independent living.
These people needed their properties cleaned, sanitised, de-cluttered and tidied to enable them to return to a safe and healthy living environment from hospital or social care home.